A few weeks ago our family went to the South Carolina Aquarium.  
What a fun time at an amazing place. 
I was inspired by the sea turtle hospital that they have there and the interactive exhibits centered around this.  Also impressive was the attention they give to the growing amounts of plastic in our oceans. 
This sculpture of a skate (pictured) was made entirely out of trash collected from the beaches around Charleston.  
In my youth, I carried great guilt with me about the trash and wastefulness of our society.  Now in my "middle years" as a mom and consumer, I realize that waste happens and feeling guilty about it doesn't help anything.  Life is short.  But there are only positives that come out of reducing waste and reusing what we can...and the figures are shocking when we look at the amount of plastic waste in the ocean...
Water is life.
My visit to the South Carolina Aquarium made me proud of what I'm doing...making reusable snack bags, cloth diapers and other home goods to help reduce plastic waste.
Small changes can make big differences.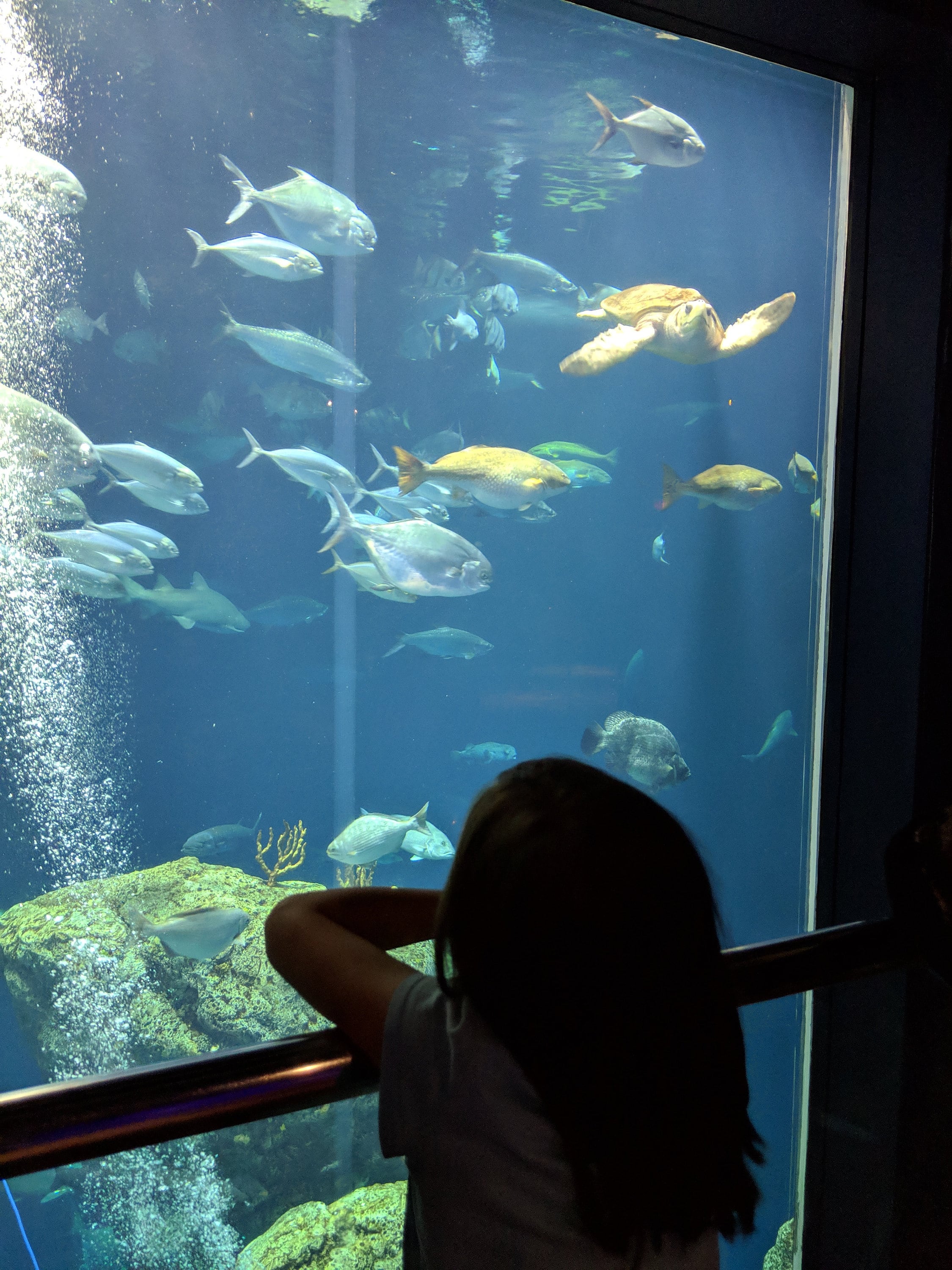 .